Angry Birds Fuzzy Feather Flingers £2.99 @ B&M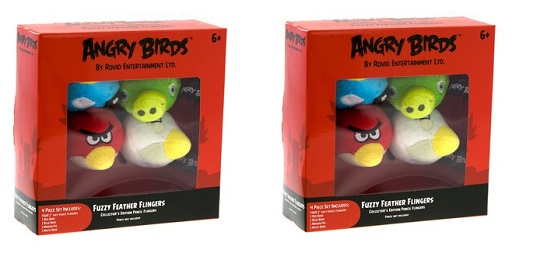 These are ace. I have such a weak spot for those Angry Birds and this cute little set has been marked down from £4.99 to only £2.99. It's a sweet little saving of £2 for an adorable toy that can be stored for Christmas.
This four piece Angry Birds Fuzzy Feather Flingers set includes four two inch pencil flingers that include birds in red, blue and white along with one minion pig. I am not entirely sure what you are supposed to do with these chaps once you own them, but they are awesome.
I guess grownups can have fuzzy pencil flingers at work? What do you think? I could seriously do with a spot of fun in the office at the moment and may just nab a pot of these for me! Please note that no pencils are included in this set.