The Amazing Spider-Man Plug In And Play Five Video Games For £7.50 @ The Toy Shop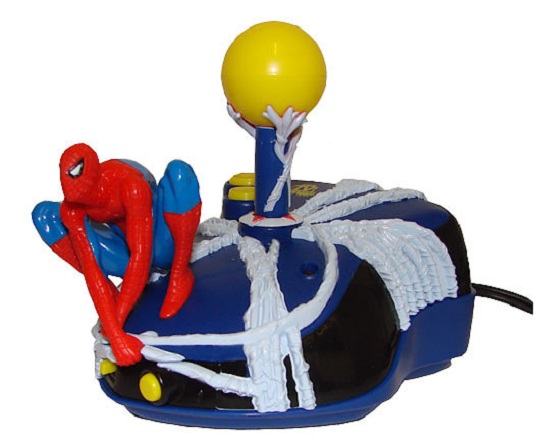 Save a whopping 70% on The Amazing Spider-Man Plug In and Play Five Video Games from The Toy Shop. The awesome controller and games was £25.00 but is now only £7.50.
Help Spider-Man save the day with the Plug In and Play Video Games. The fantastic Spider-Man shaped controller comes with five built in games, they are: Building Blaze, Arcade's Playland, Incendiary Antics, Bank Strike, and Comic Book Shuffle, awesome! All you need to do is plug it into your TV with the A/V jacks, turn it on and play!
In each action-packed mission you'll have to battle Spidey's most dangerous arch enemies and stop them from causing chaos throughout the city. You'll be saving innocent victims trapped in a burning skyscraper, stopping Kingpin from robbing a bank, rescuing hostages and firing webs at the Green Goblin.
Hours of fun and really simple to set up and play, The Amazing Spider-Man Plug In and Play should be a hit with all Spider-Man fans!