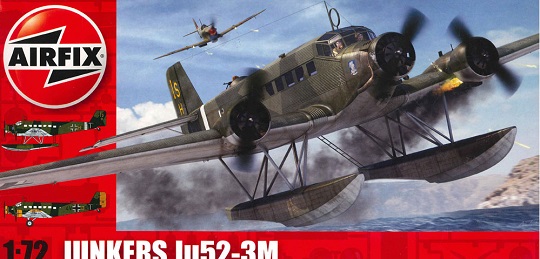 This is a model aeroplane junkies dream! The Airfix 1:72 Junkers Ju52-3M Model Kit is being advertised at The Works for £12.99 but the site says that you'll get an extra 10% off when you add it to your basket! So basically for the kit that should be £16.99 you'll be paying £11.69 which is more than a 30% discount.
The Battle of Crete began on the morning of 20th May 1941, when Nazi Germany launched an airborne invasion using Ju-52s under the code-name Operation Mercury. This was the first such invasion.  Greek and Allied forces, along with Cretan civilians, defended the island. The floatplane version served in the Mediterranean and Norwegian campaigns too.
When you create your own model Junkers Ju52-3M you'll be recreating one of the most famous transport aircrafts of all time, so cool. Even if your child doesn't eat sleep and breathe model aeroplanes, which trust me, some of them do, they'll love building this and putting it on their shelves.