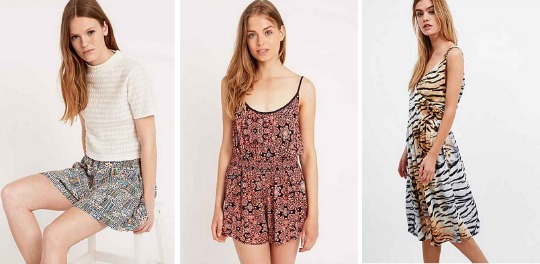 The Summer Sales are popping up all over the place and one that I would have missed if a colleague hadn't told me is Urban Outfitters. Their clothes for women stop at a size 14 which probably explains why I hadn't shopped there, but the clothes are so nice that I really wish they did fit me! And the prices are great now that they have up to 80% off.
Accessories start at £1, underwear at £3, and clothing starts from just £5! The sale banner says that there are reductions of up to 75%, but madly there are reductions even bigger than that! If clothing is reduced from £42 to £5 then that's more than 80% off if my maths is right?
There are also big reductions in the Men's Wear and Home sections, so those are both well worth a look as well. Delivery charges are normally from £3.99, but you can get it for just £1 by entering the code WOOHOOat the checkout.