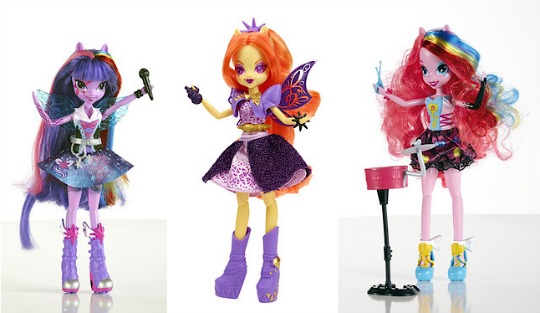 As my kids are boys I have no idea what these My Little Pony dolls are all about. When I was little they were actually ponies, but these are the Rainbow Rocks Dolls, and I do know that they are still massively popular with kids. There are 23 dolls on offer, mainly at half price but a few are 60% off, and all are a great price compared to other stores.
Prices start from just £7 for the regular Rainbow Rocks dolls, the Deluxe Doll With Fashions are down from £20 to £10, and some of the others are down from £25 to £10 including the Singing Adagio Dazzle Doll, Twilight Sparkle and Pinkie Pie Doll.
All of the My Little Pony Rainbow Rocks Dolls are available for the free click and collect service, depending on local availability, or you can have them delivered from £2.99.
So, are they ponies, girls, rock stars or all of those? I remember wondering this at Christmas when everyone wanted one, and I still don't know!