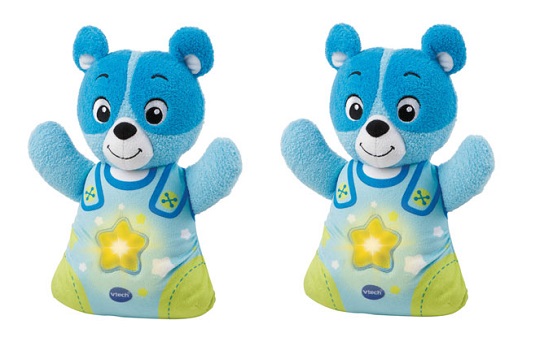 Well, now, isn't this a nice little discount. You can take 50% off the price on a range of Vtech toys from Kiddicare which are perfect for education, entertainment and stocking up for upcoming birthdays, special occasions and Christmas.
Right, so the Vtech mini laptop is down from £19.99 to £9.99, the Vtech toddler tablet is down to £9.99 from £19.99 and so is the pink version of the toddler tablet I just mentioned – also £9.99. The Vtech Cuddle and Learn Ladybird is down to £8.49 from £16.99 and the Vtech Pull & Play Turtle is down from £15.99 to £7.99.
Want more? Well, you can get the Vtech Hello Kitty musical something or other for £7.99 instead of £15.99 – I am really not entirely sure what it does, other than play music. Then the last two toys on the list include the Vtech Sleepytime Bear that is down from £14.99 to £7.49 and the Vtech Hello Kitty Soft musical book that is down from £12.99 to £6.49. Happy shopping!