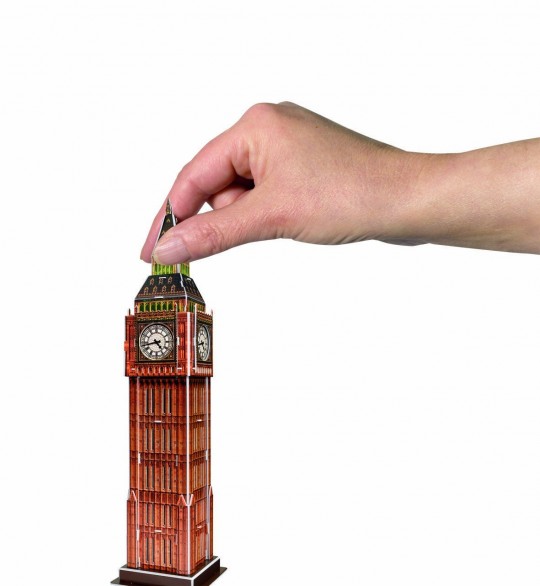 There's a really lovely 3D Big Ben puzzle from Simba Smoby on offer at Amazon for £1.80 instead of £5.99. It's an add on item, which is a bit of a pain, but I ten to put them in my basket and hope they're still the price I liked when I do need to make a purchase. Or, of course, if you sign up for Amazon Prime you get it free anyway. 
While the Amazon description on this one is rather eye-brow raising, (The Big Ben 3D Puzzle ,it is an Innovative, full of roleplay, learning and Educational fufillment ,with its quality in Manufacture this product is a quality perceived value toy with learning and Educational fufillment.) the puzzle itself looks quite nice.
It could make a lovely stocking filler, or a gift for an out of country visitor, or just someone who enjoys 3D puzzles. 
The puzzle only has 30 pieces, which probably makes it suitable for a child, and it is apparently compact and realistic which is nice if you want to keep it on display - it shouldn't take up too much space.
Either way, it's a really good price for a stocking filler or small gift.
Thanks to jmcderm1 at HUKD