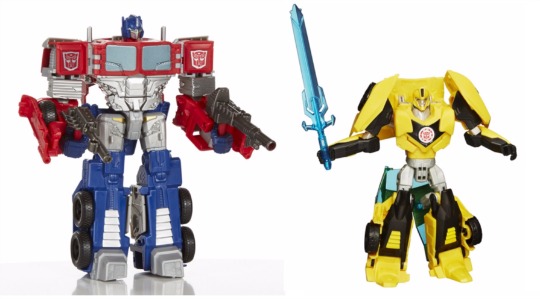 Asda George have a promotion on right now where selected toys have an extra 25% off when you use the code TOYS25 at the basket. Included in this are lots of Transformers toys, and as some of them were already cheaper at Asda than anywhere else this means there are some really fab bargains.
My children are a little young for Transformers (or a little too obsessed with Spiderman), but I know that they are still hugely popular, and from the price comparisons I have done the Asda offer really does look good. If you have any birthdays coming up to buy for, or want to stock up on gifts for all those kids birthday parties then this is a great offer.
The Combiner Wars Optimus Prime figure is a great price at just £14.23 with the voucher code - that's about £10 less than most competitors! That's one of the more expensive toys though, and prices are from £4.48 for a Bumblebee figure with this code, so there are choices for different budgets as well.
You can click and collect from Asda for free, or home delivery starts at £2.95.