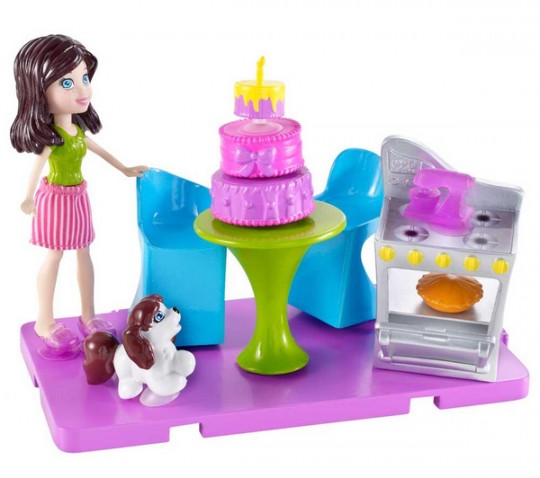 Argos has slapped seven fabulous Polly Pocket toys into a 25% off sale which drops the price of these usually rather expensive dolls right down to very manageable levels. You can still get the extremely cool Polly Pocket Ultimate Fashion World for £16 (a deal I put up last week) as well as plenty others.
The Polly Pocket 25% off deal is running until 08 May 2012 so you still have some time to get some of these sets as gifts. The best deal is still the Polly Pocket Super Fashion Collection as you're saving a ton of money on that, but there are also online specials which offer free delivery as well as a discount.
Other items in the Polly Pocket Argos sale include the Hangout House Playset, Flip and Swim Playset, Car Pool Cruiser Playset, and the Hangout House Rooms Assortment. It is worth noting that the Polly Pocket Travel Vinyl Bag and Mini Figure Doll sets are down to £7.49 each instead of £9.99 and you can get two for £15.