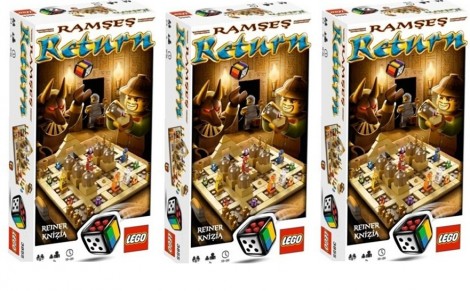 LEGO collectors rejoice! Amazon are currently marking down a selection of LEGO games down by 25% and the choice is varied and fun. You can get anything from the Minotaur to Sunblock and Ramses.
Click here to get LEGO at Amazon
LEGO games Sunblock and Banana Balance are down from £7.99 to £5.99, Frog Rush, Ramses Return, Race 3000 are down from their respective retail prices to £7.49. Minotaurus is down to £9.99 while Ramses Pyramid is down to £13.99.
The LEGO games are designed to encourage creativity and develop imagination as you create your way before you play. The games come with buildable boards, dice and features that put the playing straight into your hands and make them interactive fun for the whole family.
The 25% offer ends at midnight on Sunday 01 May so if you happen to be prowling for activities for the summer holidays, then this lot should make you very happy indeed.