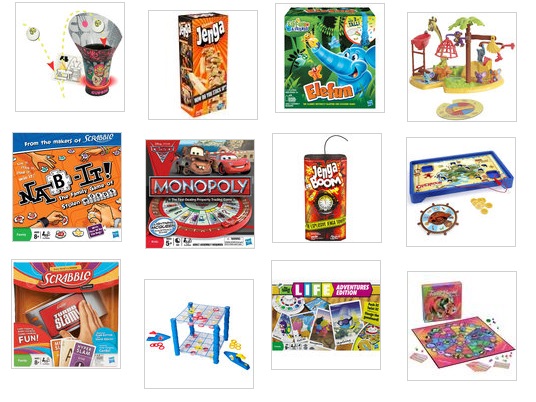 Toys R Us have 25% off Hasbro Toys at the moment - though  few of them are closer to 75% off! If you're spending over £30, remember to use the code BIRTHDAY9 to take £5 off too. Orders under £29.99 have a £4.95 delivery fee, but over that it's free.
That game that was almost 75% off is the Cuponk Game*, reduced from £9.99 to £2.99, which is pretty great.
There's also the Nab It Game*and Scrabble Hyper Slam* for 50% off, selling at £4.99 each.
The rest of the games are more popular - Disney Pixar Cars 2 Monopoly Game*, Jenga Game* and Guess Who? Game* are all perfect Boxing Day games, for example!
If the classic board games aren't quite your thing, there's also Elefun and similar games!
Some of my favourite memories of family time as a child involved board games and puzzles - quality family time can be forged in playing away from screens. I recommend it!