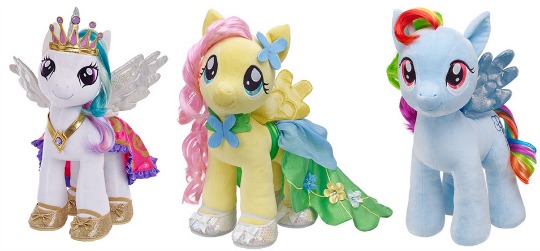 Build A Bear currently have 25% off their Create Your Own My Little Pony Friends range so prices for the full size toys start at just £14.25, with the smaller ones working out even cheaper. The newer range are £40 each, and the 25% discount works on those too, making them £30 each.
You don't need a discount code for your 25% off - it comes off automatically when you add your items to the basket. Delivery is calculated for each order at the checkout.
As a mum to boys Build A Bear and My Little Pony are not things that I am at all familiar with. However I do know that both of these are hugely popular, so the chances are that we all know someone who would be very happy with one of these toys.
This offer says it's for a limited time only, but it doesn't give an end date unfortunately, so we can't tell you how long you have to order.