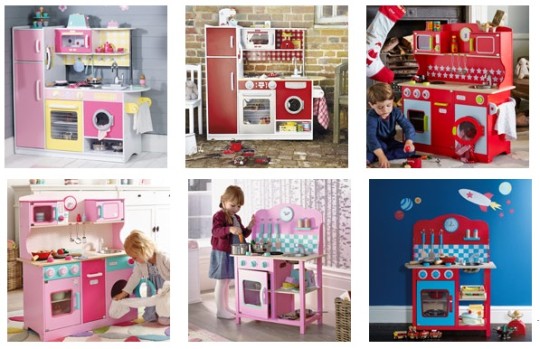 Great Little Trading Company have 20% off most of their range of play kitchens for a few days, ending on the 10th of November. Delivery from GLTC is only £3.95.
The cheapest kitchens in the range are the Portobello and Cavendish, reduced to £76. The huge Sunshine play kitchen is reduced to £140 and the others are somewhere in that range.
GLTC say about play kitchens:
A play kitchen is one of the best toy investments you can make for your kids; they'll provide hours and hours of creative pretend play (which is why we make them strong and sturdy).
There's a huge list of kitchen accessories and additions that you can add to your play kitchen, from wooden food to 'cooking' equipment and more, but they aren't included in the sale.
My daughters love their play kitchen, and as it says in the blurb, it does provide hours upon hours of fun, so it's worth going for something large enough to provide play for more than one child at a time.