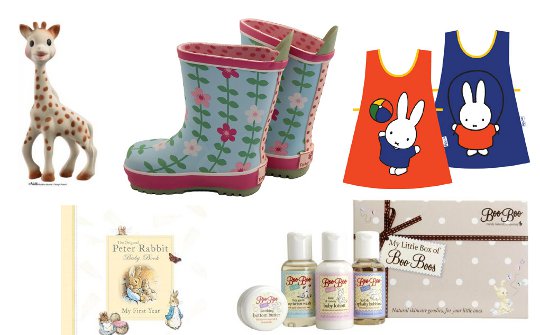 Mini Marmalade is a baby and toddler boutique that has offered PlayPennies readers 20% off in an exclusive discount.
Buy beautiful baby and toddler toys and clothes
Discount: 20%
Applies to: Everything
Discount Coupon Code: PENNIES20
Expires: 20 November 2011
I love Mini Marmalade's website. It's clean and simple and so easy to navigate and they have almost all my favourite wooden, organic, musical or pregnancy things in their range. There's free delivery for orders over £75, but delivery is £2.25 on orders below.
The discount coupon code is valid on items in the clearance section too, and at the moment you'll find up to 50% off on Green Baby organic clothing, and between 15 and 50% on Toby Tiger clothing. This really sweet Flower Wellies set, for example, is £10.99, making it £8.79.
There's a page full of lovely gift ideassuch as theLittle Box of Booboos £17.50 – or £14 – or these Miffy Tabards for just £5.59.
You'll find plenty more here though, in all 'categories' of child-rearing, such as mealtimes and feeding, bath time, sleeping, playtime and safety.
Have a good browse, and enjoy shopping at Mini Marmalade.