Casdon Little Hetty Toy Vacuum £14.53 Delivered @ Amazon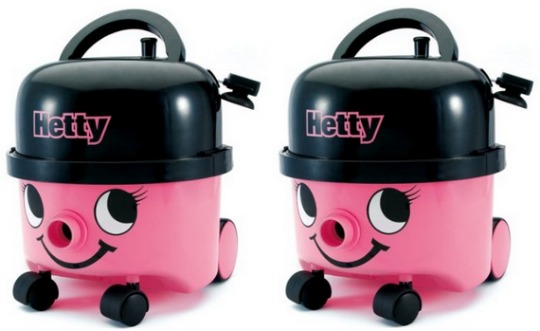 The Casdon Little Hetty Toy Vacuum is a shrunk down version of the real deal. For just £14.53, you can get one including FREE delivery from Amazon. Not bad at all, when you consider that Argos sell it for £19.99, and the same at Toys R Us, and neither of those include delivery.
If your little one has or is getting a play house or toy kitchen for Christmas, then why not add this Casdon Little Hetty Toy Vacuum. It's certainly one way of getting the kids into cleaning. The thing I love about this, is that it can actually pick up, okay so only small pieces or paper or polystyrene beads, but that's still impressive. It is run by batteries and the fake plug and cord can be reeled in.
This Little Hetty Toy Vacuum can open up and can be used as storage for small toys, or to keep the dustpan and brush in, that is supplied with this role play toy.
I bought my son a toy vacuum when he was little as he was petrified of the vacuum. Before long, he came around and turned into an absolute vacuuming fanatic. Every time I had mine out, he would rush into the room and start furiously going back and forth with his.
Thanks to Fay, over on our Facebook page!