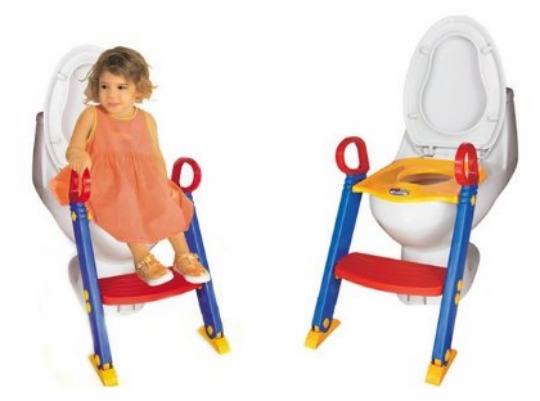 If you're thinking about or about to start potty training your little one, then this training seat is worth taking a look at. It is a potty training seat and step all in one, designed to make it more comfortable and easier for your little one to sit on the toilet. It is for sale on Amazon via Amazon Seller Logic-Sale and is £11.99 with free UK delivery, cheaper than I have ever seen them.
This potty training seat and steps is designed to boost your child's confidence by encouraging their independence when toilet training. The toilet seat itself is designed to fit over your own toilet seat and provides a comfortable yet sturdy seat for little ones. It has a built in deflector to help with splashes and to keep your child and the toilet clean.
Alongside the toilet seat is the built in step ladder,which enables them to get themselves on and off of the toilet independently. It also provides a step for them to rest their feet on when sitting on the toilet. Another great feature is the specially designed gripper handles on the side of the seat to help your child feel safe. This seat is portable, lightweight, folds flat and as it is plastic, it is easy to clean.
Have you used one of these toilet training sets and steps? If so we would love to know what you think of it and if it helped with toilet training for your child.