Huggies Pull-Ups Potty Training Pants £2.74 @ Tesco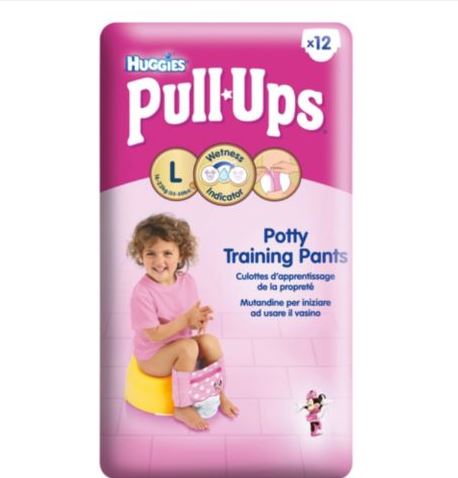 If you have a child in pull-ups, you know how incredibly expensive they are, especially in comparison to normal nappies. We also rarely find them on sale, so I was quite excited to see Tesco has them on offer right now for £2.74 for 12. They're normally £5.48 at Tesco, so this is a great price - so much so, I'm sending my husband on a shopping expedition shortly. Click and collect is free from Tesco, or you could have them delivered for £3, unless you buy for £29.99, then delivery is free.
The Huggies packs in the link above are all half off (those that are discounted) and there's a good range of sizes to choose from, for either boys or girls.
Pull ups are great for when your little one can take themselves off to the toilet in the morning, but can't get their own nappy off yet. I found this particulary useful when my second baby came along, and needed me a lot more in the mornings.
Pull-Ups are just like normal underwear with super stretchy sides which are easy for your toddler to pull up and down.
The fading graphics wetness indicator is a really useful tool to help little ones learn the difference between wet and dry and I also like that the tabs are resealable.