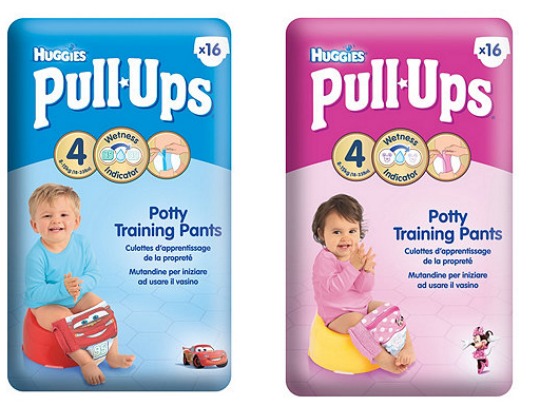 If you are potty or toilet training your little one then you may well be using Huggies Pull Ups. These can be pricey from the high street chemists and supermarkets but Mothercare are selling them for just £1.37 a pack. You would easily pay £4 a pack for these elsewhere. Mothercare have a limit of ten packs only but that's still plenty so stock up now whilst the going is good.
I wouldn't even think of Mothercare when buying nappies or Pull Up Pants, but I will from now on. They just seem to have sizes 4 and 5 in stock but chances are this is the size you need when your child is at that potty training stage.
You can choose between Huggies Pull Ups for Boys* or for Girls*. The amount you get in each pack is dependent on the size that you select, you'll get either 14 or 16 pants in each pack. There are special Night Time Pull Ups* too.
You can Click and Collect you Huggies Pull Ups order for FREE from a Mothercare store near you or pay £3.95 to have them delivered to your door.
Thanks to Wadjet @ HUKD