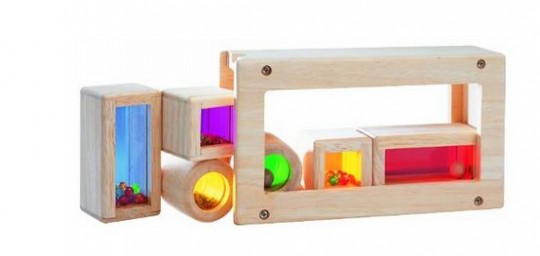 Amazon have a sale on Wonderworld Wooden Rainbow Sound Blocks which they have reduced to £11.99 instead of £26.77. 
Our children's centre had these blocks when my daughter was a baby, and she just loved them. In fact all the babies did, and they were played with as much or more than the plastic noisy toys.
The Rainbow Sound Blocks are made up of six quality wooden blocks with translucent coloured side panels. Inside each block there are different beads to produce different sounds, so that each block makes a different sound when shaken. 
The different wooden blocks come in a wooden box for easy storage.
They are the ideal sensory toy for babies because they are safe, sturdy and have no sharp edges, but provide fabulous sensory stimulation without overwhelming.
I love these and wish I had a reason for buying some!
Thanks to Meena1 at HUKD