Travel Sizes SO? Or Miss Cutie Pie £1.99 @ Argos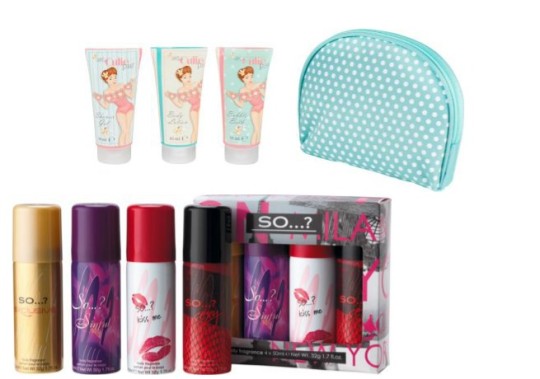 If you're jetting off on holiday soon, leave your toiletries waiting at home and pack your own little hotel welcome pack in the form of SO? Or Miss Cutie Pie travel sized sprays and creams from Argos. These are reduced from £4.99 and now on sale at £1.99 each.
There's enough in this set to keep you smelling fresh and clean if you're off to somewhere sunny and warm for the holidays.
The SO? set includes SO...? Kiss Me Body Fragrance 50ml, SO...? Exclusive Body Fragrance 50ml, SO...? Sexy Body Fragrance 50ml, SO...? Sinful Body Fragrance 50ml.
The Miss Cutie Pie set includes a shower gel, body lotion, bubble bath and a polka dot cosmetics bag.
At least this way you don't have to worry about packing and unpacking your toiletries when you get to your destination, or back home.