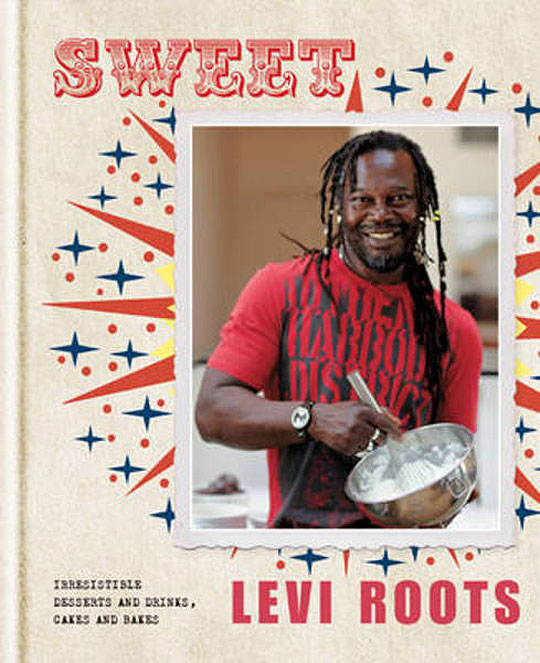 If you're a dessert and cakes person, and would like to add a new recipe book to your collection (or start one, even!) then you should take a look at Sweet by Levi Roots.  It looks rather good, as does the price: £4.99 instead of £18.99 - it's in hardback and Amazon keep selling out with it priced at £12.15!
I'm not usually a dessert person - I'm quite happy with an apple sliced into some fat free Bulgarian yoghurt (if you haven't come across Bulgarian yoghurt before, track some down, it's the best!) BUT, a couple of weeks ago I badly injured myself whilst training and am feeling VERY sorry for myself!
I was (well, still am, as much as I can) training for a competition and have torn the ligaments in my left ankle, there'll be no lower body resistance training for me for at least another four weeks, no spinning, no running, in fact - walking in anything that's not flat is a complete no-no, and stairs are a challenge.  I'm NOT HAPPY!
In times like this I turn to mooching through recipe books full of scrummy things - and I look at the pictures, that's all. I'll have to leave the actual baking and eating of all the scrummy cakes and treats in Sweet by Levi Roots, otherwise my coach would have some very choice things to say to me.
There are recipes for ice cream, some seriously amazing sounding desserts, a Maltesers Milkshake recipe, along with Butter Maple Popcorn and Apple Crisps <----- YUM!!
There aren't any reviews on the Book People site, but there are a few on Amazon, here's what one person has said about Sweet:
I have made several recipes from this book and, as with all Levi Roots recipes, they turned out well. I love this book and would recommend it to everyone. The photographs are bright and the recipe instructions are clear and, although it sounds daft, this book makes me feel full of sunshine and joy! 
Try this free delivery code when you checkout - FWELLB - I don't know whether it's single-use, or first time orders, only but give it a bash; if it doesn't work then postage for a single item is only another £2.80.
Thanks to millarcat at HUD