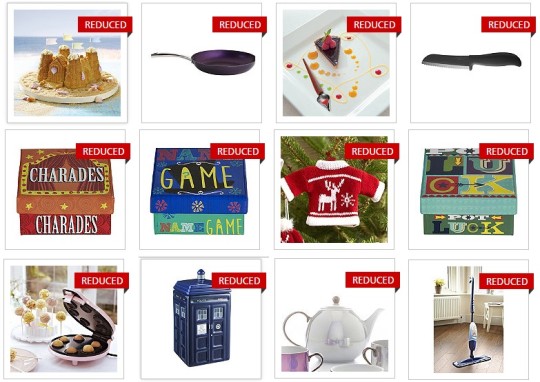 For every GBBO fan out there, now's the time to head to Lakeland as they offer their sale, with up to 60% off. Free collection in store, or free delivery on orders over £30.
A friend sent me into her bedroom a few months back to fetch something, and opening the wrong cupboard I was met with a mountain of gift supplies, from wrapping paper to themed tape to an impressive array of gifts stacked in a vaguely recognisable order. It turns out that she budgets around £200 every December/January to stock up on all the little bits that make the costs add up come Christmas time. She buys all her decorations, cards, and the majority of her secret santa/stocking filler style gifts in January, and even birthday presents for the 'important' people in her life and saves them up till next year. I'd always wondered how she was so organised!
Well, the Lakeland sale is the perfect place to follow suit. Their Christmas items sale is impressive, with everything from decorations to post Christmas dinner games (reduced to 99p).
For the bakers and cake makers, there's an amazing array of sale items, and for the home makers, you'll not be left out either!