ELC Bead Set £1 Was £5 @ Mothercare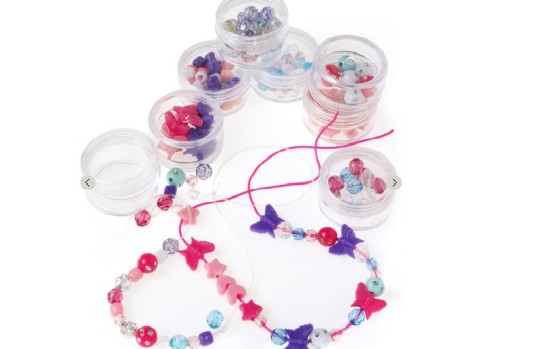 Mothercare's sale has some fab bargains at the moment and one I'm really loving is the ELC Bead Set that was £5, and is now reduced to £1. I'm thinking in terms of goody bag fillers, things to keep my daughter and her friends occupied on a play at home day or even stocking fillers if you're thinking that far ahead. At £1 collected, you can't really go wrong. Delivery would cost you another £2.95.
The ELC Bead Set allows you to make your own jewellery. It comes with EIGHT pots of beads and string, enough for making a necklace or a couple of bracelets.
Perfect for developing creativity and fine motor skills, this ELC set will allow your child to make their own jewellery.
Once your little one has made their lovely jewellery, they can wear it again and again.
I'm sure this will make for a good bit of summer holiday activity and fun.