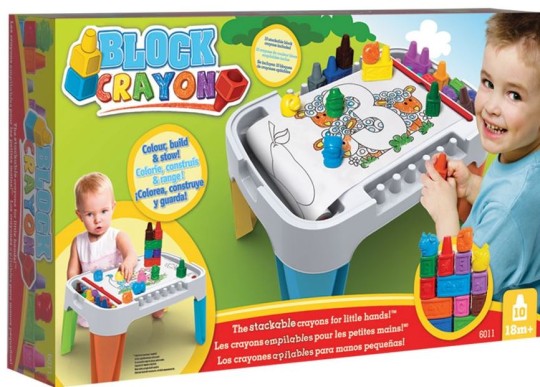 House of Fraser has a sale on - and has done for some time, but they've further reduced prices again, including this Block Crayon 3 in 1 Activity Table which is now £10.19, an absolutely killing price for this item.  You can collect for free from House of Fraser, or if you spend over £50 delivery is free - otherwise it's £3.
These look like such a great way to keep your colouring and crafting in one place. I've had my eye on them for ages, but at £29.99, I wasn't really willing to see how it was going to go down in our home. At this new price, however, I'm more than tempted to get one for each child - especially my early riser, as something she can do on her own when she gets up in the morning.
The Block Crayon Activity Table, is billed as the perfect play station and storage-all-in-one. It includes side storage, 10 block crayons and 25 foot illustrated paper roll.
Mysteriously they say it's suitable for children 8+, and it may just be me but that boy in the image doesn't look anywhere near 8 years old! Fortunately the packaging itself says 18 months +, which seems a much better target for the product! I'm also thinking that a few of these could make great, large, brilliant gifts that don't cost what they look like they cost either!