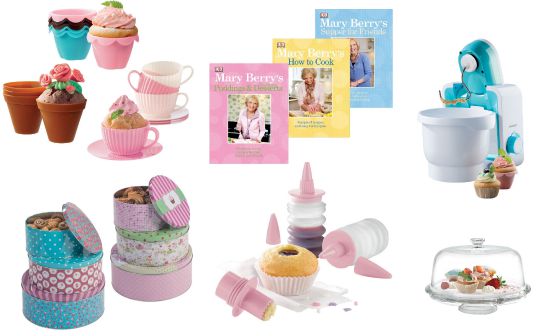 Will you be glued to The Great British Bake Off later tonight? Whether the show is inspiring you to have a go at home baking, or you're already a dab hand with a piping bag, these bakeware bargains at Lidl are definitely worth a look.
They are in stores from tomorrow, Thursday 24th September, and there are all sorts of items on offer, even some bargain books from the Queen Of Bake Off herself, Mary Berry.
There are essential items like cake tins, measuring jugs and so on, then there are fun items like the cake pop moulds and pretty cake tins. The 4-in-1 Glass Serving Set is a genius idea if you ask me, and for £9.99 it's great value. There's even a Food Processor at £49.99, which is a great idea if you are new to the baking game.
My absolute favourite items are the reusable baking cases that look like flowerpots and teacups*! They look so special, and we have featured similar ones from Lakeland before though they were charging a lot more that the £2.49 per set that Lidl are asking for!
All these baking offers are in stores from Thursday 24th September and are subject to availability, so get yourself down there in the morning while the #GBBO excitement is still fresh.