Wifi Activated iKettle £99.39 @ Amazon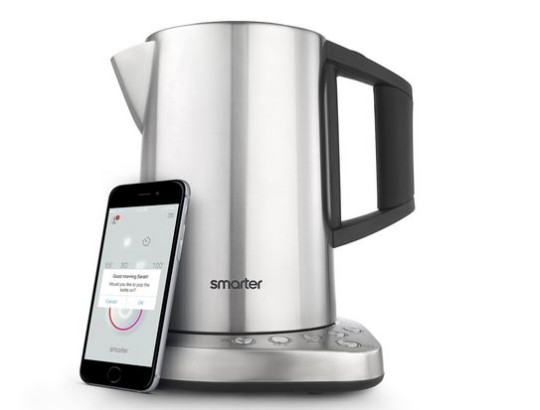 At first you may be thinking what the hell?  But the more you think about it, the more you'll want one of these kettles.
You know what it's like, right? You're crashed out on the sofa, the kids are finally asleep, and you really fancy a cuppa - but getting up to switch it on, then waiting two minutes that feel like five hours before you can even pour your tea? Pah! That's so 2014. Because now you can tell an app on your phone to switch the kettle on for you, and when the water's boiled and ready you can pop in to the kitchen, pour and be on your way. I love it.
There are other options too - your phone will message you when you get home, with a 'welcome home' message, asking if you want the kettle put on. And even better, your morning alarm will do the same. And there's a snooze option and a 'keep warm' option too. So much love.
These kettles aren't the cheapest on the shelf but they're not extortionate either, at £99.99 - Amazon have a 'sale' on at the moment that take 60p off it. Woop, I know, but let's face it - for gadget lovers, this is a winner, all round.
So? What do you think? The height of laziness or can you see the practical benefits?