The Uncharted Father's Day Present £14.99 @ HMV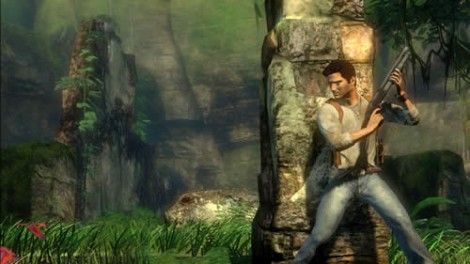 When the first Uncharted came out, you could easily say that the game was just amazing. The graphics and the cinematography were superb and here is the delectable sequel. With a price of £14.99, down from the standard rate of around £50 for the PS3, you'd think that HMV have gone nuts! So with this rare bargain, treat your father with this entertaining Fathers day present, and guess what, free delivery is included, so go on! 
The game takes the main character Nathan Drake, a fortune-hunter with a shady reputation and an even shadier past, into the treacherous world of thieves and mercenary treasure-seekers. Take control of Drake and start the journey that will physically, intellectually, and emotionally push him to his limits to discover the real truth behind the lost fleet of Marco Polo and the legendary Himalayan valley of Shambhala. 
With an expanded cast of characters, new varied and exotic locations, a free-flowing 'traversal gunplay' to enjoy combat from any position in the environment (even while climbing and hanging), an introduction to new traversal and free-climbing mechanics, high quality cinematic presentation, and dramatic in-game events, Dad will be kept very busy with this pressie.
There is also full character interaction with dynamic geometry, a technology innovation by Naughty Dog that captures human emotion and recreates reality, and no visible loading – a Naughty Dog Hallmark – and improvements to major game systems such as lighting, shadows, ambient conclusion, animation technology and physics, and many more. 
When I saw my brother take home the first game and play it during Christmas, I couldn't help but love the game. It was an incredibly interactive experience and definitely something for the Dad that loves his PS3. So have your trigger-happy fingers at the ready and get hold of Uncharted 2 Among Thieves for the PS3 as a present for Fathers Day at HMV! 
Thanks to noddle36 at HDUK!