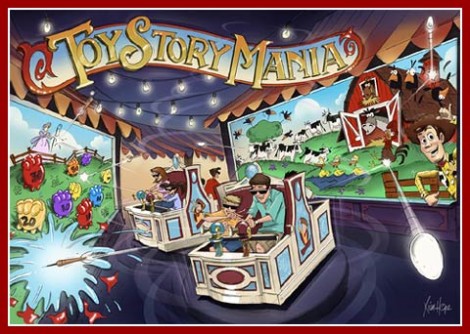 If you're kids are going nuts for Toy Story 3 (as mine most certainly is) then this game should keep them happy for many hours over the school holidays. Designed for the Wii, Toy Story Mania is the first videogame to place characters from the films into a carnival game setting.
In the game, players experience the fast-paced, zany fun of the Toy Story Mania theme park. And the best part? You're going to need some 3D glasses to enjoy the fun. The games include rapid or quick-firing shooting galleries and a series of minigames that are hosted by the beloved characters from the movies.
You can play with up to four people at a time with both competitive and co-operative play and it also has bonus 3D features for you all to enjoy. I reckon that this sounds like a game that will be fun for both parents and kids.
Sadly my tot is still too young to fully appreciate the wonders of gaming, but for those of you with older children this could prevent the "school holiday madness" before they head on back to school.
Thanks to goonertillidie at HUKD!