The Slendertone Abs Challenge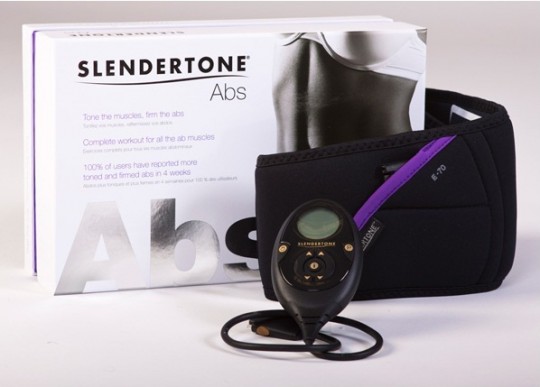 As you've probably already realised by now, I am the PlayPennies guinea pig when it comes to weight loss fads, gadgets, gizmos and doodads. Last year I did a Slendertone bum challenge which actually worked (and which I still do) so this year they asked me if I would be ok with doing it on my stomach.
Now, my stomach is no longer the pretty flat thing it was before childbirth. No. And exercise sort of shifts it but it remains a bit, well, wibbly. Do you think I hesitated before saying yes? Exactly. I leapt at the chance. I am willing to try anything once and if it works, then yay!
So, the Slendertone Abs belt has been revamped, renewed and cleaned up until it sparkles. It promises fab abs in four weeks thanks to a long list of patented technologies and features. Obviously it will have an effect on your muscles but if you keep eating cake and chocolate and doing no exercise you aren't going to see much in the way of results.
The Slendertone Abs need you to do some work towards a healthier body and this includes eating right and doing some cardiovascular exercise. At the moment I do an hour of exercise every morning which ranges from Tai Chi to a run. My stomach is still a soft and wobbly place that my daughter calls her (sigh) "pillow" so I am hoping that the Slendertone Abs will help me get rid of it sharpish.
I am going to be following the Slendertone Abs programme five days a week for a month and monitoring my progress. I won't be changing my diet or other exercise routines so as to try and keep the test as genuine as possible. Next week I will hit you with my measurements at the start and what they are after a week. Wish me luck!