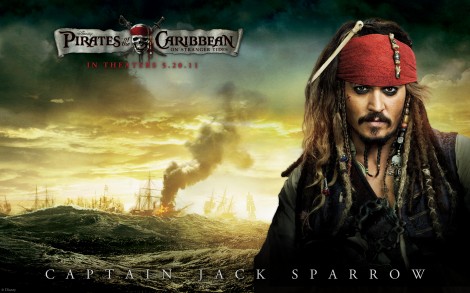 If you have the entire Pirates of the Caribbean collection at home and are avidly waiting for the last one to arrive instore, then this deal should make you very happy indeed. You get the movie for only £12 on preorder plus you get 350 free clubcard points worth £10.50. Bonus!
If you preorder Pirates of the Caribbean: On Stranger Tides you pay £12 and get 150 extra clubcard points. Combine this with the code 200ccaug-1 which you can use when you spend over £10 and you get an additional 200 points thrown in.
The movie is the fourth instalment in the series (although I am not sure why this is a good idea seeing as the last two were awful) and includes the acting talents of Johnny Depp as Captain Jack Sparrow. It doesn't have Keira Knightley or that elf (hahah) in it but there is a pretty impressive cast.
I'll be honest, I'd watch it just to see Ian McShane as the dreaded Blackbeard, he is truly excellent at that sort of role.
What do you think? A good movie or a terrible flop?
Thanks to the engineer at HUKD!