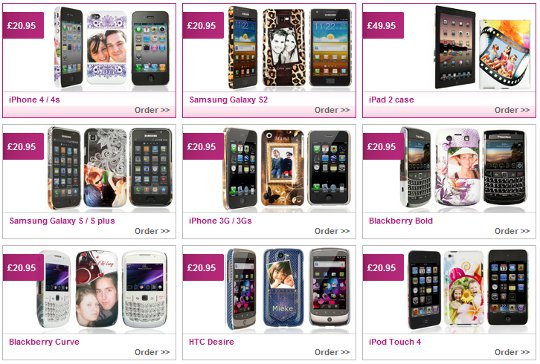 YourSurprise.com have an exclusive offer for PlayPennies readers: If you buy a personalised phone cover, you'll get free shipping, which gives you a saving of £1.95.
Protect your tech with free shipping
Discount: Free Shipping
Expires: 31 July 2012
Discount Code: FreeShippingPhoneCase
Anyone with children will know how quickly your technology can be lost to smaller hands, and how clumsy said hands can be. I've lost count of the number of times my Blackberry has hit the ground with a thud – which may explain why it doesn't work so well anymore actually. With what replacement phones cost, if you don't have insurance, it's worth investing a little into protecting your goods.
YourSurprise.com do fun, funky and gorgeous personalised phone covers, so if you want to go that route you can put a picture of your loved one, children, favourite place or almost anything you like in your pocket.
You can personalise a cover for your Blackberry Bold, Blackberry Curve, HTC Desire, iPad2 Case or Sleeve, iPhone 3G/3GS/4/4S, iPod Touch, Samsung Galaxy S and S+ and Galaxy S2.