Olly Murs Never Been Better/Sia 1000 Forms Of Fear MP3 Download 99p From Google Play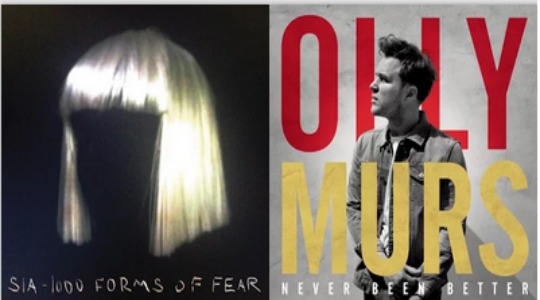 What's you favourite album of all time? My is Urban Hymns by The Verve but 1000 Forms of Fear by Sia is in my Top 10. Just now at Google Play, you can bag Olly Murs' Never Been Better Album or Sia's 1000 Forms of Fear for just 99p. These are downloads and are in MP3 format.
Both the Sia and the Olly Murs albums are extremely popular so to get them for 99p is an absolute steal in my eyes. I paid £9.79 for the very same Sia album three months back.
Never Been Better by Olly Murs features that great song, where he collaborated with Demi Lovato, called "Up". I didn't even know who Demi Lovato was. I am seriously getting old.
1000 Forms of Fear features hits by Sia, like Chandelier and Elastic Heart. Her new single is on there too, Big Girls Cry, which is my personal favourite on there.
There is a third album that can be got for just 99p and that is Carry on the Grudge by Jamie T*. There is a warning of explicit lyrics so be warned, it may not be one for in the car.
Thanks to Bler @ HUKD