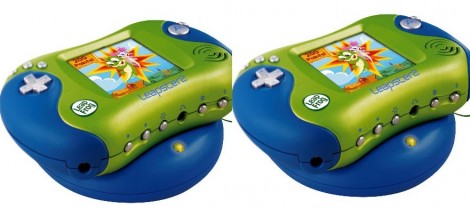 If you happen to own a LeapFrog Leapster 2, then you'll know that running it on batteries is verrrry expensive. They do tend to munch batteries for breakfast. So, this recharger will save you lots of money in the long term and it is down to £13.97 from the usual RRP of £19.97, saving you £6.
The LeapFrog Leapster2 recharger will power up the device so that you can use it for longer. It includes an AC adaptor so you can power it from any AC outlet. This is a very handy chap and will certainly help cut the costs of batteries.
There is very little information about the charger on the Tesco site. I honestly wonder at their product descriptions, really I do. They don't tell you how long the charge lasts for either. Well, at least it can be charged and this is a nice saving.
Thanks to mygirlsveryloud at HUKD!