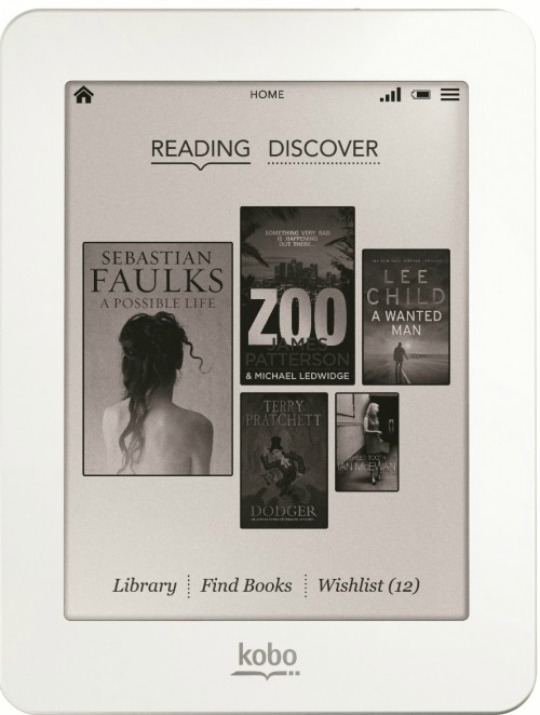 This Kobo eReader is currently reduced from £49.99 to £29.99 at WH Smith right now.
This is purportedly the world's lightest eReader but it can store up to 1,000 eBooks, offers customizable fonts and has built-in Wi Fi for shopping on the go.Features of the Kobo Mini eReader include:
At 134g the lightest 5" E Ink reader for the convenience of reading on the go.
Fits in your pocket (101 x 133 x 11mm)
Responsive touch screen makes it easy to navigate - touch and tap your way through books
No glass and no glare - even in direct sunlight
Feature-rich with Wi Fi, touch screen and customization tools to provide the best reading experience
The only eReader with fun, interchangeable back covers to express your style and personalise your look.
Sharp custom font - choose from 24 font sizes and 7 styles.
Stores up to 1,000 books.
Built in Wi Fi
Access today's bestsellers, hidden gems and free titles. Plus easily find books with Kobo Picks: recommendations just for you.
The Kobo Mini is the touch screen eReader that fits in your pocket to read on the move.
Customer reviews are good - here's a typical one:
"Brilliant - best thing ever. I've travelled all over and this Kobo is the best thing I've got with me, and you don't need to pack it, it fits in my pocket. Great product."