Have IPhone? Have Kiddicare Price Comparison!

*If you're anti-Apple then I'd go away for an hour and come back when this post has 'moved on'*
I L O V E my iPhone. It's white (which are far better than black ones - yes, they are!) and it is jam packed with lots of useful apps...and both versions of Angry Birds.
One of the most useful apps, which I discovered a fair while ago, is one which scans bar codes and tells you whether any shops in the local vicinity are selling it cheaper than the store you're in.
BUT, it doesn't give you any online comparisons.
Kiddicare - they're smart y'know - have just launched their own iPhone app that does the same thing, but tells you whether THEY have it in stock and if it's cheaper; from my experience with Kiddicare, they are rarely beaten on price!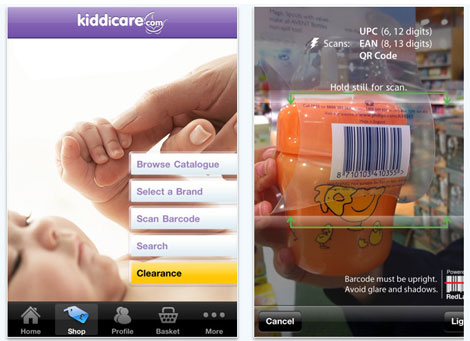 I love this idea!  It appeals to my bargain hunter side AND my iPhone loving side.
If you've got an iPhone , an iPod Touch or an iPad then you can download the Kiddicare Price Comparison app HERE from iTunes, and just to make it even more appealing...it's FREE!