Five Great iPad Drawing Apps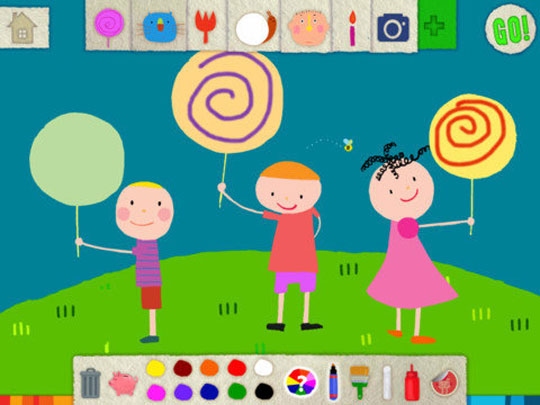 I don't have an iPad - I've been putting off having one ever since they were released in the futile hope that I'll be less 'must have the newest one' whenever the next gen' one comes out and the price of the previous one goes down.
So here I am, waiting for whenever the release of the iPad 3 is and kidding myself I'll be happy with a 2 when there's a newer (and probably better) version to be had!
My ex-husband has an iPad though; our youngest son very quickly to charge as its main user (this wasn't the intention!) and has loved drawing on it ever since - at least it means we got custody of our iPhones back, DoodleBuddy had a lot to answer for!
If you have an iPad and a child who loves creating works of art on it then you might want to take a look at these five iPad drawing apps - all of them are free, apart from two which are $2 each, hardly bank busting.
Talking of DoodleBuddy, whilst it's a great little app the five listed here do a little bit more than just let you doodle and save to your camera roll.
Your pictures are brought to life and animated in one of them and a couple of the others will teach your young Monet how to draw various animals; my favourite has to be the amusingly named Butt Art app.
Happy iPad drawing! And read about some more iPad 3 rumours here on our sister site, Mobot.net.