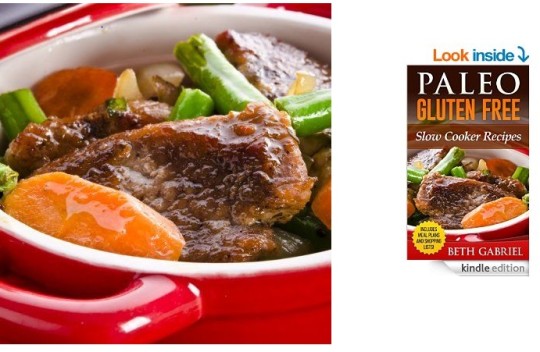 Amazon Kindle have a free Gluten Free & Paleo recipe book on offer right now. Just click on the link below to download it!
I have a number of friends on the Paleo diet and they've all lost weight and report that they feel so much better on it. Some of them have even been able to reintroduce dairy - something I fear I couldn't live without! It's been such a success in some of my circles that I'm almost, almost, tempted to give it a go myself, and with this free recipe book, it seems worth a shot.
Fortunately it's the right season to pull out the slowcooker too, and if you don't have one, there are loads of great offers on those too*.
There aren't any UK reviews for this book, but the Amazon.com reviews are pretty good. This probably means there will be some Americanism in the book, but confident cooks should have no problems and for anything you're unsure about, Google normally has the answer!