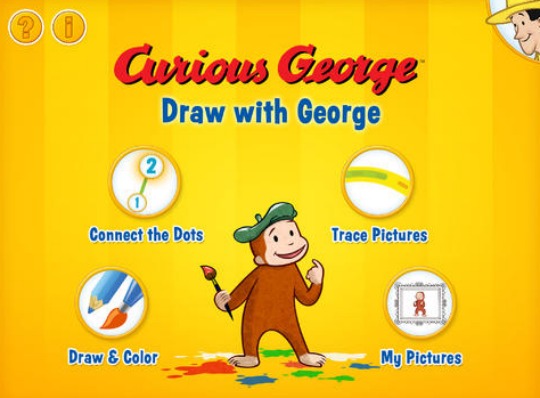 Here's a nice little FREEBIE for little children to enjoy. Click the link below to head over to iTunes, where you can download the iOS Draw with Curious George app for FREE.
So, what does this app do?
Here's iTunes description:
Does your playful little monkey love drawing on the walls? Have him draw with Curious George instead in this fun and entertaining coloring app! In Draw with Curious George children can color and draw for hours, with a selection of vivid colors, tools, stamps, and stickers.
It's compatible with the iPad and suitable for children aged five years old and under.  Apps like this are fantastic for little ones to learn who to have fun with technology, plus it gets them used to the device too.
We aren't sure how long this will be FREE for, so you may want to download it sooner, rather than later, to avoid disappointment.
Thanks to Dizy @ HUKD