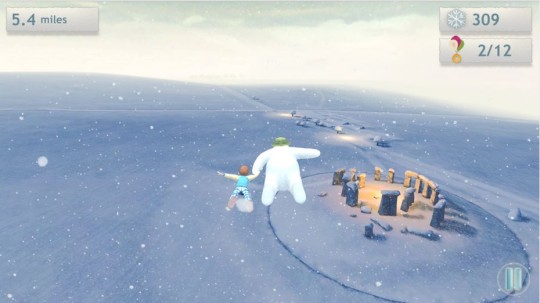 The Snowman and the Snowdog App is currently free at the Play Store for download on Android and iPhone apps. The app itself is free, but there are in-app purchases that can be made, so make sure to have your passwords in place to prevent against nasty surprises later.
In this App you can dress up your snowman in one of 80 outfits, fly around London past Tower Bridge, London Eye and the Houses of Parliament, glide past Stonehenge, zoom through Blackpool, swoop over Newcastle's bridges and the famous Angel of the North, and head up to Scotland and around Edinburgh castle.
There are beautiful panoramic airborne views, featuring landmarks everyone is sure to recognise at least some of.
You can play this game alone or with friends.
A favourite of the Festive Season, the free Snowman and the Snowdog App should be a great asset to your app collection.