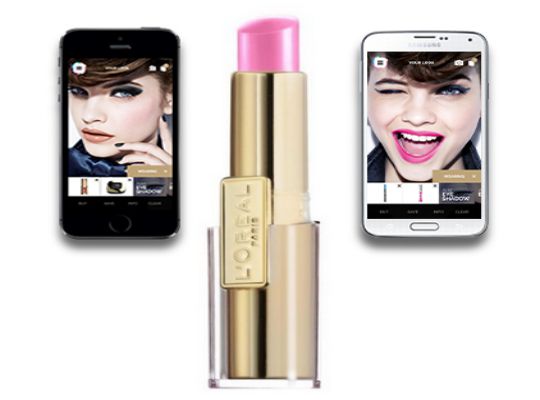 If you have ever wanted to see what you would look like with different make up looks, then we have found the app for you. Loreal Make Up Genius is the clever app that will virtually put make up on you. It's fun but more importantly it's FREE just now at both iTunes and Google Play.
To get it from iTunes, just log in and click the link above. You will then be able to upload it to your Apple device completely FREE of charge.
I am a make up fanatic and have to admit that I found this brilliant fun. It's more of a game than anything else. The shades of the make up aren't an accurate match so bear that in mind before you rush out to your nearest Loreal retailer.
This app will make you laugh like you have never laughed before. You can turn your other half into a Pantomime Dame or something more attractive with this hilarious app. Not all the looks are to be laughed at, some are actually pretty. You can create your own by selecting from the virtual Loreal range.