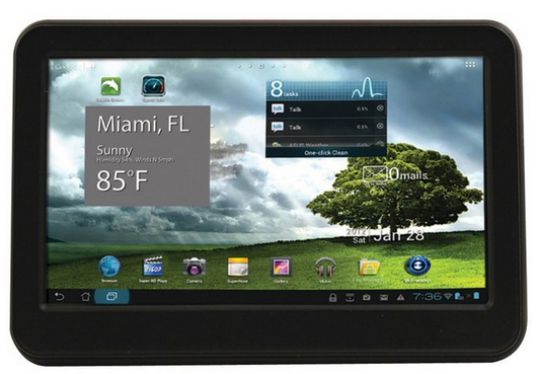 What can you get for £15 nowadays? Not a lot when it comes to technology anyway. Or so you think. Zavvi are selling the Trio Stealth Lite 4.3 Inch 4GB Tablet for just £14.99. Yes, that's right, a working Android Tablet for just £14.99. That's not all, you don't even have to pay postage either... FREE delivery is included! This was originally priced at £49.99 so you are saving £35.
It's safe to say that this is not a cheap iPad but you will be able to order your groceries from Tesco (or anywhere else)on it, keep your friends updated on Facebook and follow that Rainbow Cake recipe on You Tube.
This is just ideal for children. They can use it to watch Peppa Pig, or you can fill it with lots of FREE education apps and games. For just £14.99, you won't be too distraught if they drop it and the screen smashes.
It's not specifically aimed at kids though. Like I said, it's fine for casual web browsing or for doing some shopping.
It features a 4.3" LED capacitive touch screen, 1.2GHz processor and 512MB memory. It even has a 3.2MP rear facing camera and comes with a pair of earphones.
Thanks to beardpunk @ HUKD