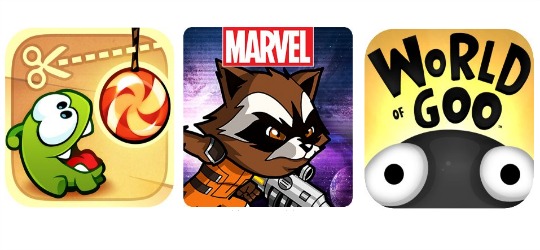 Up to March 21st Amazon have a great promotion on where you can get a selection of Apps that would normally be paid for absolutely free! There's a good selection, with a fair few amount of children's apps in there, so if you have an Android or Amazon device it's worth a look to see which ones you want whilst there's no charge.
For kids there are games like Cut The Rope, World Of Goo and Guardians Of The Galaxy, as well as more educational games like Alphabet Aquarium and Super Why. Each game's description will give you more details about it's content and what age it's suitable for, and it's always better to check before you download and let the kids start playing!
There's no catch, the apps are free, and apart from Kingdom Rush it looks like they are all compatible with Android devices as well as Amazon's own devices like Kindles.
If you don't already have the Amazon App for Android you can download it here*.
Some of the games do have in-app purchases available, so if you are going to let the children play unsupervised make sure you disable that feature to avoid any hefty bills!
Thanks to soulreaverbny @ HUKD