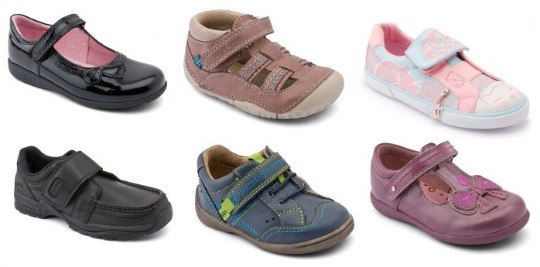 It's the second big sale I have for you tonight, and is you managed to grab some clothing bargains from the Half Price Mini Club Sale, than how about some bargain shoes to go with it? Start Rite have started their Summer sale today as well, and their discounts are up to 50%, so there are big savings to be had.
Prices start from a pretty impressive £13, and there's a huge selection of sizes and styles on offer. There are plenty of summer styles to choose from, and there are even school shoes as well, which is a bit surprising at this time of year. Not that I'm complaining!
If I hadn't managed to grab some shoes in the Clarks sale for my boys I'd be getting some of these Start Rite ones for sure, as to be honest the selection on offer is much wider (and nicer) than the ones in the Clarks sale, especially the girls shoes - just gorgeous.
If you are unsure about buying children's shoes without having them fitted then there is a printable guide and measure on the website, and if they don't fit right when you receive them  returns are free. Standard delivery only £2.99 as well.