Seasonal Reductions On Children's Footwear @ Clarks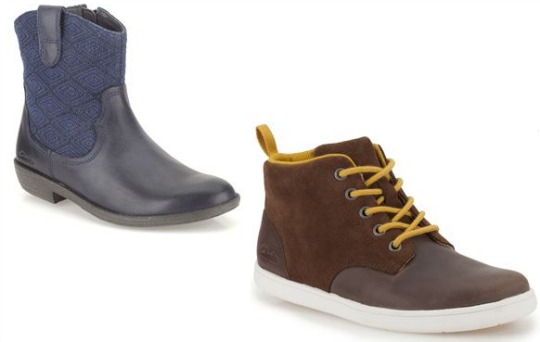 Clarks are a firm favourite with a lot of you when it comes to shoes for the kids. I agree that they are great quality and I like how you get to pick the width fitting but the prices are getting out of hand. Who wants to be paying £30-£40 when the kids grow out of them so quickly? Stick to shopping their sales, I say! They have some seasonal reductions on selected footwear lines and they start from only £7 delivered. Delivery is FREE as is store collection.
Clarks don't just sell shoes but slippers too. Their children's slippers really are super quality in my eyes and my mum tends to buy them for the kids at Christmas. They wear them as much as possible and by the time they have grown out of them, they still look like new. Check out these: Spencer Boy* was £16 now £8 and Sleep Dance* was £14 now £7.
Shoes, if you can get a good quality pair for cheap then you're laughing. How's about these: Biddie Girl Boots* was £42 now £16, Litzy Fleur First* was £34 now £17 and Holbay Hi Boots* was £38 now £20.