Sale On Selected Children's Shoes: Starting From £3.50 @ Brantano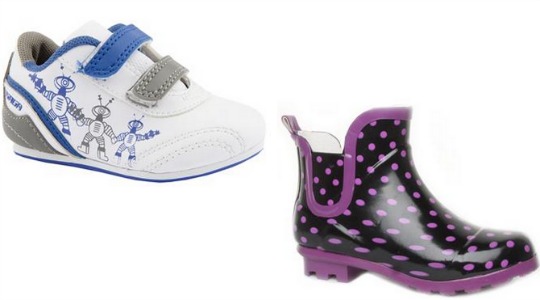 Shoes. Children's shoes. Sick of paying through the nose just for them to get wrecked? You really want to have a look over at the sale on Brantano. Shoes start from just £3.50 and there's plenty of bargains. There's many brands I haven't heard of but a few that I have., Clarks and Start-rite.
Start-Rite shoes are great quality shoes by unfortunately their price reflects that and they normally cost £££'s. That's why you are better to be savvy and buy them when you see them in sales. Brantano have twenty-two styles of Start-site footwear in their sale, with pairs starting at just £13.  These Start-Rite Crafted Lace Shoes* are just £13 a pair, reduced from £26.
Clarks are along the same lines as Start-rite, they are one of the best on the market but cost £££'s. Shop at Brantano and you can pick them up for significantly cheaper. They start from just £10.50. I like these Clarks Little Stef Shoes* for just £19.50, reduced from £26.
You can reserve and collect your shoes from your local Brantano store for FREE or pay £2.50 to have them delivered to your front  door.