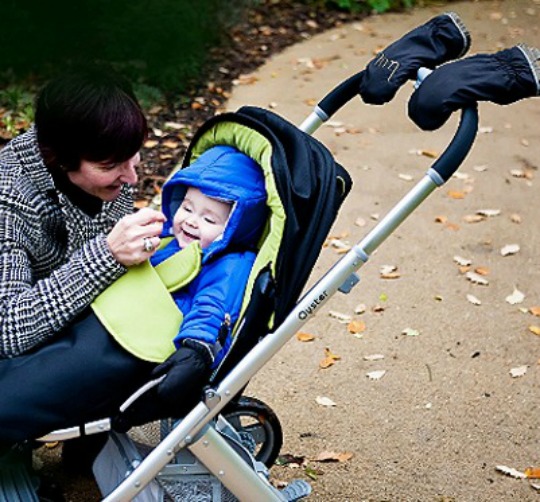 Okay, so I appreciate that these might look like a mitten wearing ghost is pushing a buggy around. These PHP Mummy Mitts are only £5 just now at Asda Direct. They were £14.99, so your getting £9.99 off.
The PHP Mummy Mitts are designed to keep parents hands cosy whilst you are out pushing your little bundle of joy in the colder months. Right, that sounds like what any normal pair of gloves would do. The point of these mitts is that they stay attached to the pushchair handle, meaning that your hands can slip in and out with ease to answer phones, pay in shops and find your house keys etc.
We have all lost numerous gloves from constantly taking them on and off, and when you are pushing a pushchair/pram in the cold, your hands do suffer. I must admit I do like the idea of these and for only £5 I think they are worth a try. They are fully waterproof and have a cosy lining to prevent your poor hands getting chilled to the bone. Don't worry about whether they will fit you handlebar as they are a universal fitting so will fit the majority of pushchairs that are on the market.
You can collect the PHP Mummy Mitts free from your local Asda Direct store, or pay £2.95 to have them delivered to your home.