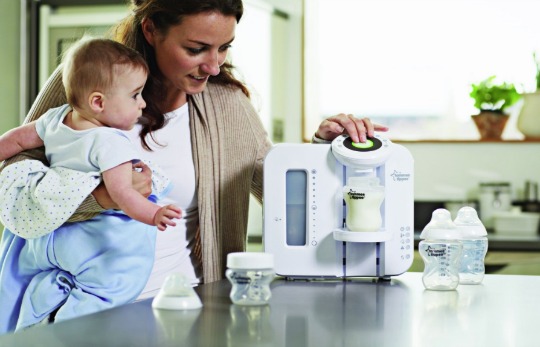 The Tommee Tippee Perfect Prep Machine is one of the most highly rated pieces of baby equipment on the parenting market right now. At the moment you can get it at Amazon for an impressive £66.66 delivered at Amazon.
The Tommee Tippee Perfect Prep Machine has been the first of its kind. A helping hand, if you like, in the kitchen to make those baby bottles at just the right temperature. This eliminates the need for bottle warmers, or needing to heat up or cool those bottles ever.
By use of a filter system and the hot shot dispensed by the machine, any bacteria present is destroyed. It is a time saving tool and people I know who own them absolutely rave about them.
Simply add it to your basket making sure you choose the Super Saver Delivery Option and it's £66.66 delivered.
Is this something you've used in the past? As good as everyone seems to say?