Morrck Splasha £19.95 @ Morrck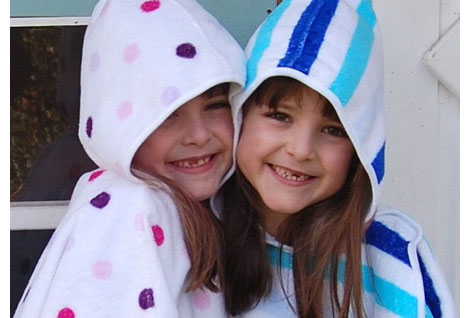 I love Morrck.
I love how they came into being; I love how they've become massive and I love their new Morrck Splasha.
I first came across Morrck at the Baby Show in Birmingham when I was expecting my youngest; they started out with just the 'Baby Hoodie' (which is JUST brilliant) and have, since then, added lots of marvellous things to their range.
With summer rapidly approaching (along with the 'threat' of a two-week heatwave starting this weekend - have you read about that? Yeah, I'll believe it when I'm laying in 30C in the garden too!) days out on the beach, messing around with water in the garden or camping holidays are all going to be on the agenda.
I haven't been camping for years - I never liked it much - but I do have vivid memories of towels being dropped in the mud en route to the shower blocks.
That, combined with trying to get dry on the beach whilst staying completely covered up, followed by 'panic' every time the wind blew the edges of the towel up and threatened to reveal my childhood nakedness to the world.
The Morrck Splasha solves all of these problems in one simple design; brilliant.
It retails for £19.95 and is a towelling hooded robe with poppers in various places which will maintain your child's modesty in all situations, put an end to dropped towels or can just be used in the bathroom if you wish.