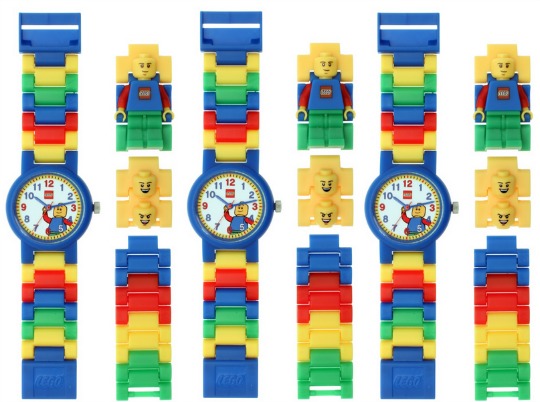 Little Lego fans will absolutely adore this Lego Classic Minifigures Watch. You would normally expect to pay £20 for this timepiece and that's how much it is at Debenhams. Tesco Direct have reduced it from £19.99 to just £10, which is great. It is also included in Tesco's Clubcard Boost meaning that if you have a £5  Clubcard Voucher you can boost it to buy this watch. Amazing!
The Lego Classic Minifigures Watch has interchangeable links which means your child can put the watch strap together just now they like it.
It's multicoloured and has a clear face so it's ideal for those learning to tell the time. The fact that it's Lego will encourage them to use it.
The watch lens is made from a scratch resistant mineral material which is much better than bog standard glass, that would break in two minutes.
This is the ideal birthday present for any little boy or girl that likes their Lego. It beats getting them yet another Lego set.
You can Click and Collect this Lego Classic Minifigures Watch for FREE from a Tesco store or pay £3 to have it delivered to your home.