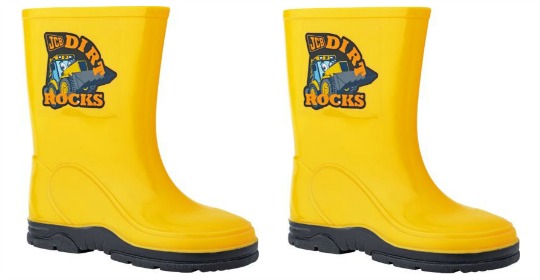 Although it looks very springlike today here, the rain will always be along again  sooner or later, so the kids always need welly boots. These cute Yellow JCB Wellies for toddlers have a third off, reduced from £7.99 to £4.99 a pair, which is a good price for branded footwear.
They come in infant sizes from 5 up to 9, so are more for toddlers than older kids. The link takes you to the size 5, and you need to choose the correct size from the drop down box as each one has a different item number.
Stocks seem to be plentiful, both for free collection from stores and for home delivery, which will cost from £3.95. A fiver is about as cheap as it gets usually for kids wellies, so if you think your kids will like these then it's worth getting the next size up ready for the next growth spurt - that's what I'm planning to do!